Skin bleaching via the use of skin lightening creams (and other such products) is increasingly popular throughout Africa. Doctors and beauty experts in some African countries are sounding the warning bell regarding the rampant abuse of these potentially harmful chemical products.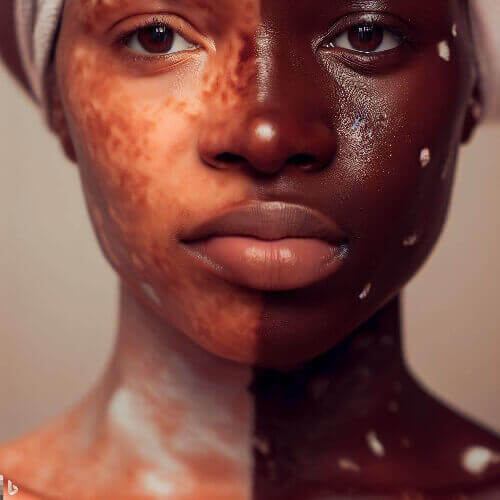 Skin Bleaching in Nigeria and Africa
According to a new article in Premium Times (Nigeria), a staggering 77 percent of Nigerian women use skin bleaching creams. This is based on data from Nigeria's National Agency for Food and Drug Administration and Control (NAFDAC). More details can be found here.
This is the highest rate in Africa, well ahead of second placed Togo at 55 percent, third placed South Africa at 35 percent, and fourth placed Senegal at 27 percent. All of these statistics are estimated from surveys and interviews, though many countries in Africa do not conduct any such surveys.
Make sure to check out NAFDAC's "Prohibition of bleaching agents and unsafe cosmetic products document".
Bleaching creams can cause many side effects, including: cancer, allergic reactions, damage to vital organs, skin irritation, skin burns, rashes, wrinkles, premature skin ageing, long-term hyperpigmentation and prolonged wound healing.
The Desire for Ligher Skin and European Beauty Standards
For many Nigerian women, having lighter skin is considered more desirable and attractive. The historical colonial influence and later embrace of European beauty ideals has made the attainment of fairer skin a much desired goal. This is made worse by constant TV and social media advertisements for skin whitening creams and bleaching agents. There are many ongoing efforts being made to promote local cultural and beauty preferences and standards.
Colorism
Even among African and other ethnic immigrant communities in the US, skin bleaching is rife. A recent article in the Independent found that in one survey of minority migrant communities (with the vast majority being of darker skin types), 21.3 percent of respondents admitted using skin-lightening products. It should be noted that some of them want are using these for skin conditions such as acne, melasma or hyperpigmentation.
However, for most, the issue pertains to colorism and the perception that lighter is better.
Colourism, the system of inequality that views fairer hues as more beautiful than darker skin complexions, can be the motivation behind skin lightening, the study found.
Some ingredients found in over-the-counter ligtening agents can be very harmful, especially with overuse. These include mercury, hydroquinone and various acids.